NEXT GENERATION TRAFFIC ANALYSER
New UI
Fresh new look with a simple screen and improved interface:
Easily view all possible input parameters
Run reports without having to see the information you do not need
Check criteria choices as you work with report selections using the right hand panel
New graph options make analysing data simpler
Standalone Segment report – this was previously part of the O&D report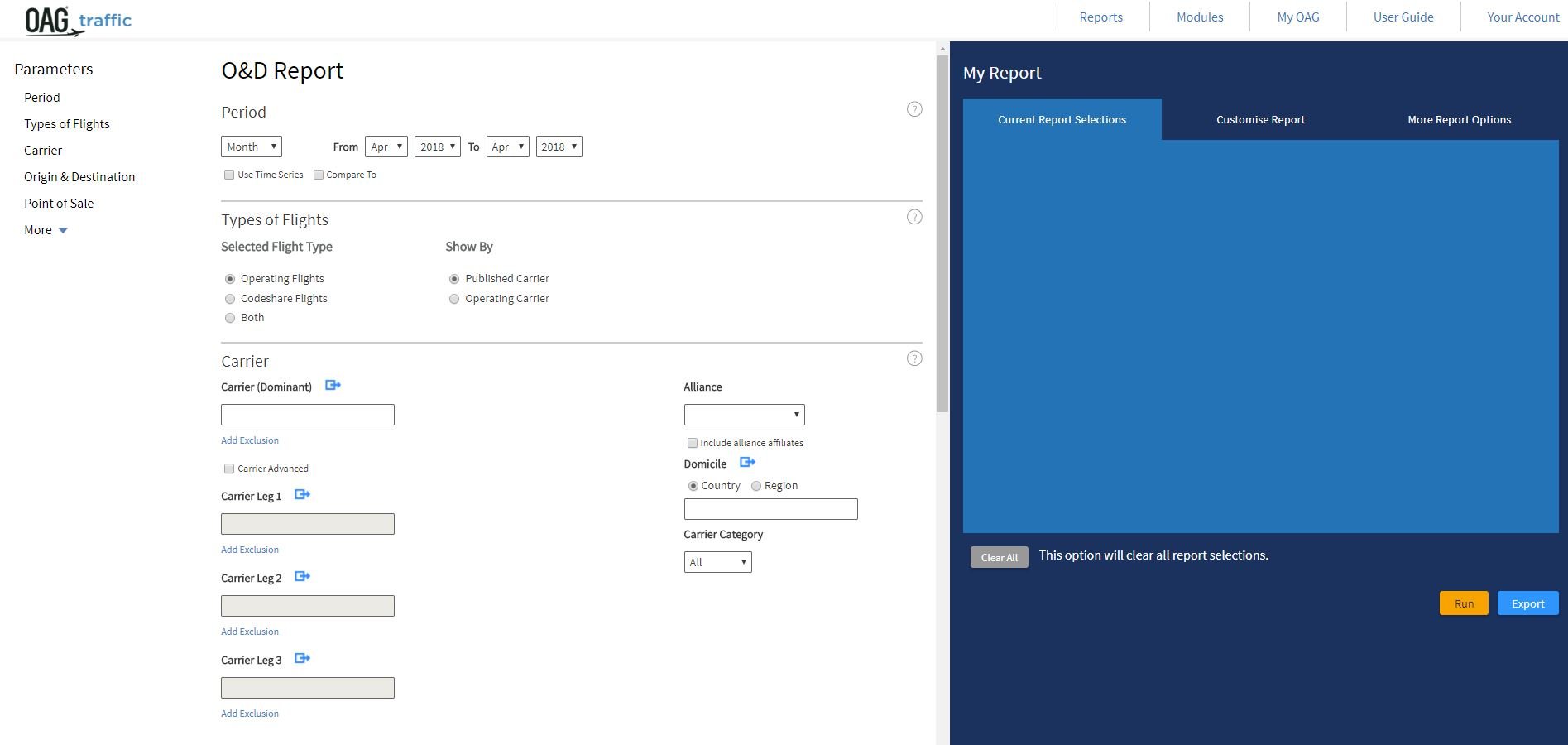 Figure 1 - Traffic Analyser Report Page
Online Fares
We are very excited to announce New Online Fares are now available in Traffic Analyser.
Our new online fares are sourced from RDC. The data is collected for specific points throughout the sales-cycle of each flight and at the same points across all routes and airlines in order to maintain consistency. From this raw data-file of millions price-points, an indicative monthly average fare is generated, directionally, for each airline and airport pair, using a proprietary algorithm that builds a route-specific booking profile based on several core indicators derived from years of pricing and revenue management experience.
Carriers with online fares:
EMEA:
U2, FR, TO, HV, W6, 0B, LS, ZB, 3O, G9, E5, 9P, BA, AF, KL, AZ, AB, VY, 4U, BE, EI, FZ, RO, OK, D8, KM, V7, OS, LX, LO.
APAC:
6E, JQ, SG, FD, AK, 3K, TZ, I5, QZ, D7, TR, SL, GK, BL, JT, Z2, XT, XJ, TT, ID, IT, IW, XW, QF, VA, OD.
The fares are in US Dollars and exclude taxes to compliment our Travelport fares.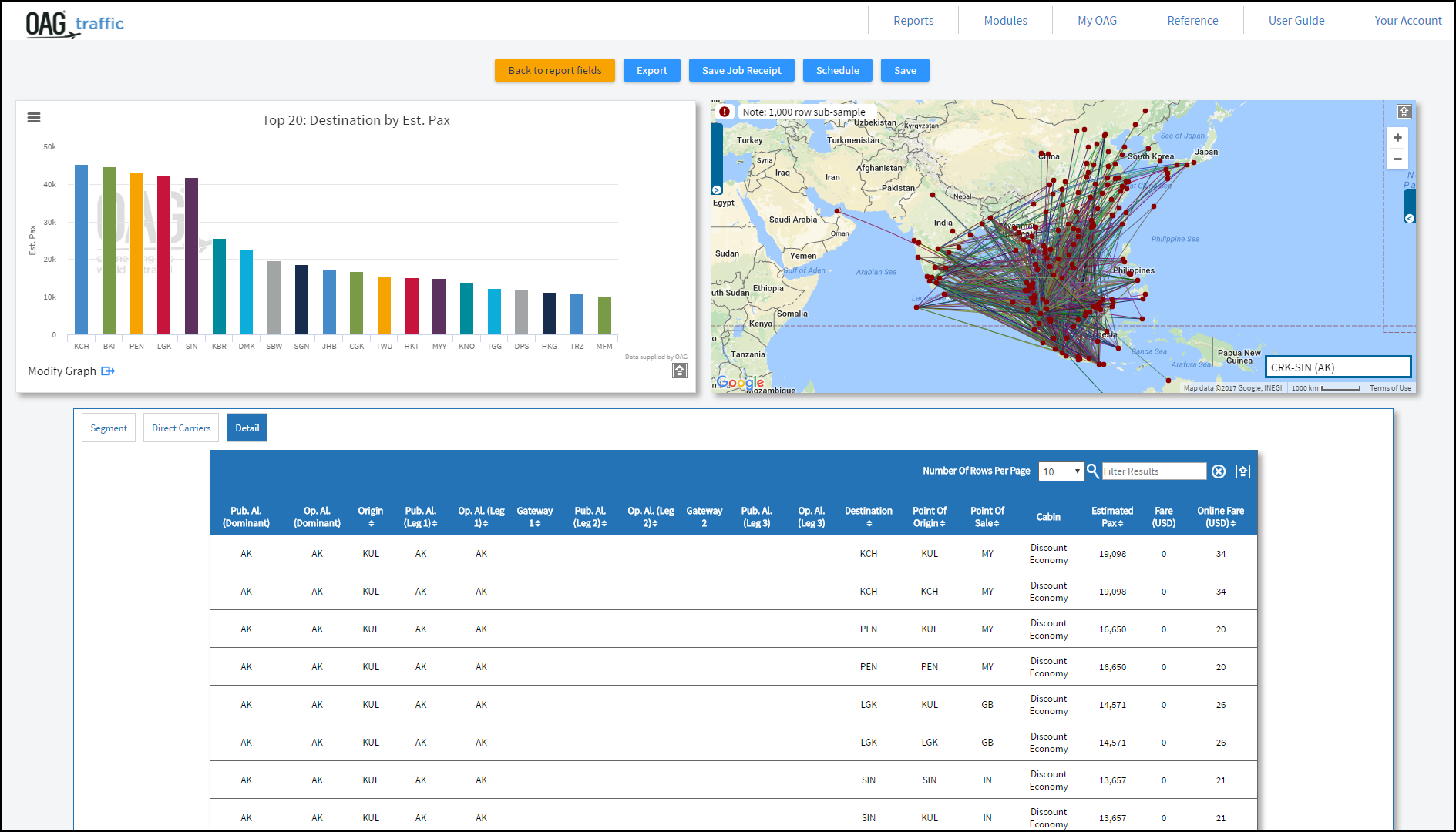 Figure 2 - New Traffic Analyser results page including a column for Online Fares.
Release Notes: Analyser 2.1 - 5th July 2017