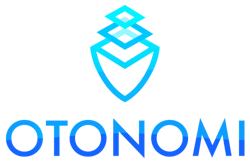 OTONOMI USES OAG'S FLIGHT INFO DIRECT TO DEVELOP CUTTING-EDGE INSURTECH SOLUTIONS FOR AIR CARGO
The freshest data powers Otonomi's insurance solutions.
Otonomi launched in 2020 and has since raised $1.2M in seed funding and launched the first ever air cargo delay index on the Nasdaq Global Index. Find out below how Otonomi uses OAG data to more accurately determine delays and calculate the most accurate pricing and risk management claims for its clients, based on real-time market fluctuations.
Insuring the World's Cargo Requires Access to the Freshest Data Fueled by Great Technology
Otonomi is a blockchain-enabled parametric platform that is transforming air cargo insurance policies into fast, cost effective and digital products for both policyholders and insurers. Powered by its proprietary technologies in data-activated triggers, smart contracts, and integrated digital wallets, the company's parametric air freight solution reduces claim resolution times from 45 days to 45 minutes, lowering admin costs by 90%.
Goods shipped could be covered with freight insurance or cargo insurance (or both), but most air cargo companies provide a minimum amount of insurance for the freight. Liability ultimately falls onto the carrier. While typical insurance coverage is good enough, it often excludes risks from natural disasters, such as floods and earthquakes, and supply chain delays. For example, disastrous events such as the Suez Canal Ever Given's debacle have cost north of $10 billion to shippers and forwarders. Risks like these are why companies have started to seek additional insurance to shield themselves against breakage, theft, lost merchandise, and more which can result in loss.
Otonomi's parametric air freight solution was developed as a cutting-edge InsurTech product to strike these pain points for freight shippers. It protects air freight forwarders by filling in the gaps, managing risks quickly, and can be written to address economic losses based on delays in the air cargo industry.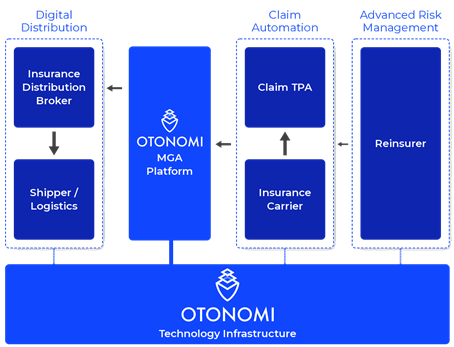 Challenge
As a data-driven parametric insurance solution for carriers, Otonomi needs to protect 3PL and freight shippers against delays and supply chain disruptions. Otonomi developed its parametric air freight solution to give its customers access to same-day automated delay and interruption coverage – no questions asked.
Otonomi being an early-stage company that handles one-off requests quite often, it makes it a challenge to react quickly to large-scale projects on its own. It needed a data partner that could help Otonomi provide fast and flexible policies enrollment at a moment's notice.
Solution
Using data from OAG, Otonomi can more accurately determine delays and calculate the most accurate pricing and risk management claims for its clients based on real-time market fluctuations. Otonomi uses OAG's Flight Info Direct, integrated with Snowflake's cloud platform for its parametric air freight solution. The OAG and Snowflake integration is complementary to what Otonomi already uses which accelerates Otonomi's ETL process.

Flight Info Direct enables Otonomi to quickly access ready-to-query, high-quality aviation data in the cloud and smoothly integrate it with its parametric air freight product. Having access to this data footprint provides Otonomi with a well-needed resolution for striking the pain points of its clients.
Additionally, OAG's technology provides the data feed and scheduling, which minimizes the potential for anomalies thereby improving overall data quality.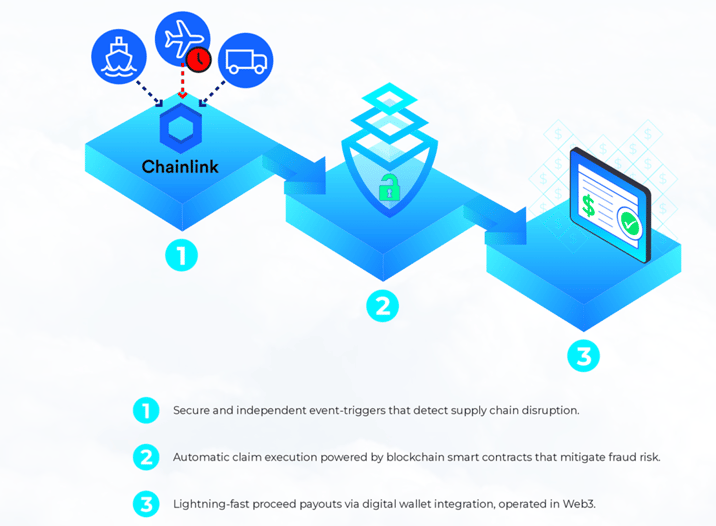 Results
• Compressed admin costs by 90%.
• Operating costs are near zero.
• 2X client ROI.
One of the most innovative products the Otonomi team has developed is their first-ever air cargo delay index, OTO-USA-1, which has launched onto the Nasdaq index platform in the first quarter 2022. You can see a snapshot of the index below.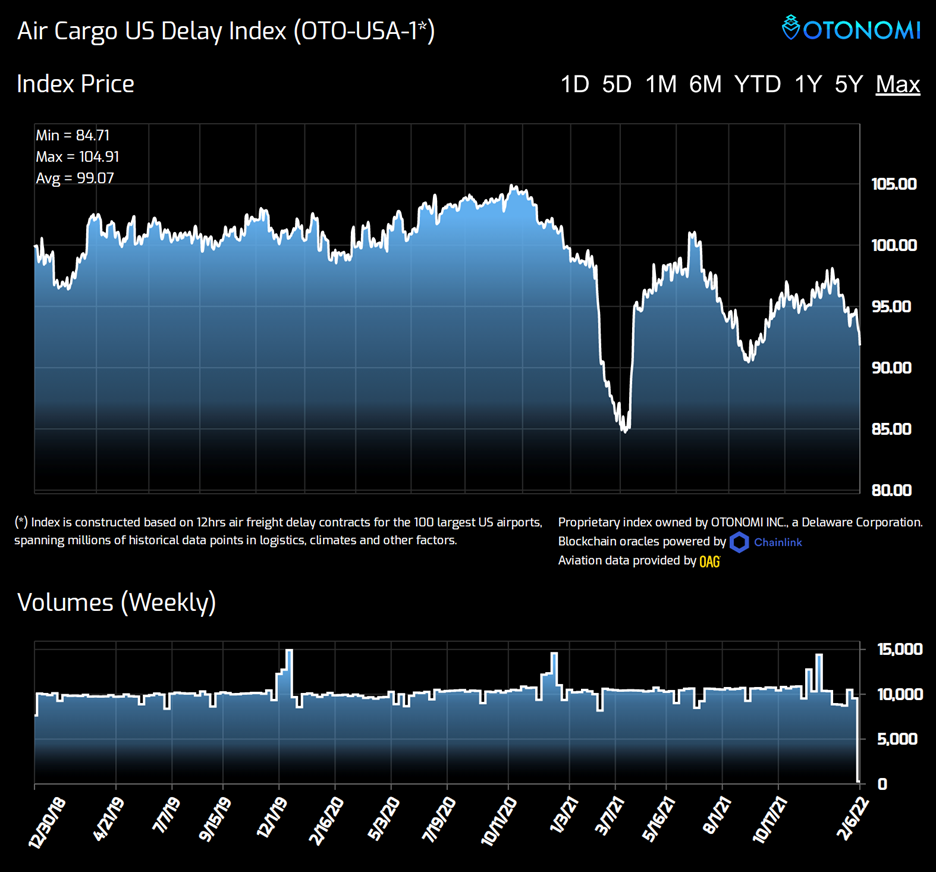 Otonomi's partnership with OAG is part of the company's future plans of becoming the one-stop-shop operating layer for parametric insurance policies with applications in air freight, marine, trucking, weather, and device coverage.
Find out more about Flight Info Direct here
OAG has the most flexible frequency delivery capability in the market. Its fast and easy to use data solutions and APIs ensure flexible integration and enable technology providers to manage and control their own supply of air travel data – which maximizes efficiency, saves money and creates an unrivalled competitive advantage. OAG's schedules and flight status data solutions have become the number one choice for technology providers, travel management companies and innovators.