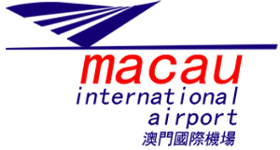 MACAU USES OAG'S ANALYTICS PLATFORM TO ANALYZE AVIATION TRENDS
Identifying commercial opportunities across the growing South East Asian travel market.
Macau International Airport (MFM), which began operating in November 1995, is growing at record-breaking rates. In 2018, the airport managed 8.26 million passengers, a year-on-year increase of 15 percent, facilitated more than 65,000 aircraft movements, a 12 percent increase over 2017, and handled 7.8 million total trips.
Reliable intelligence drives faster, more strategic decision making.
Macau International Airport uses OAG's Schedules and Traffic Analyser modules to constantly model and evaluate global air passenger flows and indirect traffic patterns across the Southeast Asian market. The data-driven intelligence enables MFM to understand where traffic originates, connects and ends, predict future demand, monitor competing airport networks and get a clear view of the entire market landscape.
Challenge
With Macau's growth, air space congestion is also increasing – today, the airport connects to 54 regional destinations by 28 airlines and faces a tough competitive landscape, one that is especially challenging for a small airport. MFM sits within 150km of six larger airports in the Great Bay Area (GBA) that are rapidly expanding with new terminals, runways and destinations – and all competing for traffic to and from the surrounding 11 cities.
MFM was already an attractive option for travelers. The airport is less congested than its neighboring hub Hong Kong International Airport (HKG), making it easier to get passengers out on time. MFM also has a strong LCC capacity share (28 percent), which makes it a great choice for travelers looking for low-cost or niche flight options. Still, the airport saw ample opportunity to raise its profile as a true contender in the battle for the bay.
To be successful, MFM needed a full view of global traffic and connections to intelligently assess new markets that could be pitched to both local airlines and inbound operators. Macau Airport turned to OAG for the most reliable, configurable, and comprehensive analysis.
Solution
The airport access data using OAG's Analyser platform. The analytical insight obtained through origin and destination (O&D) reports in OAG's Traffic Analyser makes a strategic difference for MFM by enabling the airport to identify unserved markets to capitalise on. The airport instated new service to Chinese cities, like Xuzhou and Yiwu, for example, based on insight from Traffic Analyser. Ultimately, OAG's analytical platform enabled MFM to:
Bring in new service offerings

by forecasting new routes and pitching the economic impacts to airlines. With OAG's Traffic Analyser as a negotiating weapon, the airport was able to grow its capacity by 11 percent and network (total number of destinations) by 18 percent through presenting the most compelling, data-based business case possible to network planners.
Predict demand for new services, optimise profitability on existing routes, and prioritise specific tourism market products and direct services with OAG's Traffic Analyser.
Identify peak hours and congestion

at neighboring airports like HKG, through Schedules Analyser's bank structures reports, so MFM can promote its space and capacity and capture a greater share of the market.
Macau embraces safety, efficiency and effectiveness
With OAG's partnership, Macau's airport drives competitive advantage, operational efficiencies and informed decision making that would be impossible without reliable and customizable analysis and intelligence. The impact of leveraging these data-driven insights is noteworthy:
MFM expects to continue to grow and open new routes to cities such as Muan, South Korea and Bohol, Philippines in the next few months.
The airport expanded its total number of destinations served from 55 in 2017 to 65 in 2018 (18 percent increase).
MFM has achieved new records for passenger traffic, welcoming 8.26 million arriving and departing passengers (15 percent increase) in 2018. This equates to an impressive 25,000 travelers that move through the airport each day.
MFM's growth has led the airport to increase its revenue by MOP3.9 billion to MOP5 billion ($619.1M).
With the world's largest network of schedules and status data, and leading-edge analytics tools, OAG provides customers with the data solutions and analytics services they need to make smarter decisions, grow their businesses, create exceptional customer experiences and take advantage of industry changes faster.
OAG has the most flexible frequency delivery capability in the market. Its fast and easy to use data solutions and APIs ensure flexible integration and enable technology providers to manage and control their own supply of air travel data – which maximizes efficiency, saves money and creates an unrivalled competitive advantage. OAG's schedules and flight status data solutions have become the number one choice for technology providers, travel management companies and innovators.