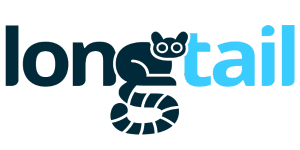 A TALE TO TELL: LONGTAIL MAXIMIZES AIRLINE REVENUE WITH OAG DATA
LONGTAIL, IN PARTNERSHIP WITH OAG, HELPS AIRLINES INCREASE SALES BY 150%
An intelligent, autonomous pricing platform that increases airline revenue by growing its network footprint, without adding additional physical flights, Longtail makes more journeys available at the right price for every customer search. Ensuring unique visibility for the airline and reducing traveling time for customers by 16%, Longtail is an airline industry first.
Longtail's Story
Airline pricing and route optimization have long posed a significant challenge for airlines. Managing vast amounts of data in different formats across different technologies, schedule changes, evaluating route options, and creating competitive pricing structures require extensive resources and time-consuming manual processes.
Additionally, the need to stay competitive in a dynamic market demands efficient decision-making and accurate insights.
Longtail, in partnership with OAG, addressed these challenges with an innovative solution for the airline industry. By leveraging OAG's comprehensive flight data, and Longtail's advanced algorithms, they offered an autonomous platform for airline pricing and route optimization.
How it Works
Longtail's platform ingests and analyzes vast amounts of data from a variety of sources, including OAG schedules and consumer demand data. It evaluates every possible route an airline could serve, considering factors such as demand, competitive landscape, and market trends.
By creating complete pricing structures for selected routes, Longtail ensures market readiness and competitiveness. The platform autonomously monitors market changes in pricing and schedules, guaranteeing airlines' routings remain competitive and aligned with consumer demand.
For a typical international carrier, Longtail generates more than 100M itineraries (up to two stops) for the next 365 days on ~25,000 origin and city combinations using the airline and its partner flights and using Minimum Connection Time data (MCT).
Why Longtail Chose OAG
With a long history of experience in the aviation industry between them, Longtail's team already recognized OAG as a trustworthy partner for their solution. So, when it came to choosing a data provider, they didn't have to look any further.
Longtail uses Schedules, Seats and Master Data from OAG, all available to access via our Snowflake-powered solution, Flight Info Direct. As the data is already cleansed, quality-checked and transformed on our side, it means there's no additional work required for Longtail. With 200,000+ schedule changes being filed daily, Longtail needed a reliable source of data to feed its network-building algorithms.
Since then, Longtail's partnership with OAG, and their utilization of OAG's Flight Info Direct, have played a crucial role in their solution. They seamlessly integrated OAG's data into their platform, reducing ETL efforts and enabling efficient route network building.
The Results
Longtail's solution, in collaboration with OAG, has yielded significant results for airlines
Enhanced Analyst Efficiency:
Longtail enables airlines to efficiently manage thousands of routings that would typically require extensive pricing analyst teams. By automating that process, airlines can streamline analyst resources more efficiently, allowing the teams to focus on other tasks whilst new O&D pairs are run autonomously.
Increased Revenue with more O&D Pairs:
Longtail's optimization algorithms and competitive pricing structures maximize revenue potential for customers. Due to using the freshest and most comprehensive data sets in the marketplace, Longtail has been able to create more O&D pairs for its customers. Airlines using Longtail have witnessed a remarkable 150% increase in sales, driven by a 14% increase in revenue-generating origin and destination (O&D) pairs.
The platform's ability to create new revenue streams without extensive human involvement has provided airlines with growth opportunities. This empowers airlines to expand their route and network offerings without adding the significant costs of additional flying. By doing so, airlines tap into new markets, and grow their revenue - that translates to a revenue lift of up to 10%* (almost all of that drops to the bottom line)
Efficient Implementation:
The solution offers a quick and simple implementation process, as all the data calculations happen in the background thanks to Longtail. As a result of adopting cloud technology and the speedy access to data Flight Info Direct provides, their solution costs airlines nothing until it generates incremental revenue.
Conclusion
Longtail, in partnership with OAG, reimagines airline pricing and route optimization by combining multiple data sets and cloud technology. Their autonomous platform, powered by OAG's comprehensive data, provides airlines with the data they need to expand their route and network offerings, efficiently manage IT resources, and grow incremental, bottom-line revenue.
Instant access to comprehensive data means they can expand route offerings for airlines, enabling them to tap into new markets, reducing human involvement by freeing up resources to reinvest. One of the key benefits of utilizing Flight Info Direct is that there is long-term potential scope for the ingestion of different data sets into their algorithms.
The measurable results, including increased sales, improved operations, and expansion opportunities, showcases the value and impact of Longtail's solution in the competitive airline industry.
OAG has the most flexible frequency delivery capability in the market. Its fast and easy to use data solutions and APIs ensure flexible integration and enable technology providers to manage and control their own supply of air travel data – which maximizes efficiency, saves money and creates an unrivalled competitive advantage. OAG's schedules and flight status data solutions have become the number one choice for technology providers, travel management companies and innovators.