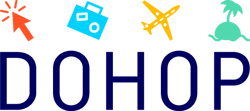 POWERING CONNECTIONS: TRAVEL TECH PROVIDER DOHOP USES OAG DATA TO POWER GROWTH
Reliable flight information data is central to Dohop's travel connectivity mission.
Dohop revolutionized travel connectivity by working alongside airlines and the wider aviation industry to create unique technology that provides the answer to questions of travel connectivity.
Dohop's Story
Dohop are on a mission to revolutionize travel connectivity. Founded in 2004 as a travel search engine, the Icelandic-based travel tech provider has grown from strength to strength. A trailblazer of self-connections, it found its feet as the low-cost carrier (LCC) market took off and hasn't stopped since.
For over 15 years, they have worked alongside airlines to develop solutions that enable both LCCs and full-service carriers alike to expand their networks and revenues. Going further than just air-to-air connectivity, Dohop also supports intermodal connectivity, and powers connections for over 50 airlines globally.
With a strong belief that airline partnerships are critical for innovation and growth and their positive impact far-reaching, improving the range of choices and implicitly making distant travel dreams a reality is at the top of the priority list.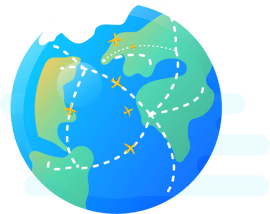 The significant loss of city-pair connectivity since the pandemic has meant airlines have grown even more receptive to partnerships and virtual interlining - gaining agility, diversifying offerings, and emerging stronger.
Dohop is expanding its development capabilities to address the unprecedented demand, and central to those solutions is reliable flight information data.
Why Dohop Chose OAG
"We chose OAG because of their data completeness and accuracy compared to other providers. OAG schedule data is critical for our operations, without it we would not be able to create connections for our partners. OAG has been a dependable partner and several teams within Dohop rely on OAG every day."
"Alongside providing high-quality, trustworthy data, the OAG team is highly responsive. The people at OAG are a pleasure to work with and always happy to support us when we need it. We recommend OAG!"
Dohop recently complimented their data feed with access to OAG's suite of analytical tools. Confidence in data quality, ease of use and report building structure means Dohop have a reliable single source of flight data across all parts of their business.
How Dohop Uses Flight Data From OAG
Dohop's technology
offers dynamic and ancillary-inclusive API-based connectivity,
providing a codeshare alternative for LCCs and airlines who do not support ticketing and cannot join traditional interline agreements, and a complementing source of network expansion for those who do. Airlines are able to take control and increase distribution and revenue, also enjoying instant settlement.
Offering a customizable selection of ancillaries and not requiring bilateral agreements, means each carrier owns the passenger thanks to direct booking, and the entire operation hinges on transparency.
All Dohop platforms rely on airline schedules data from OAG, which allows them to create the best connections for airline partners.
The Results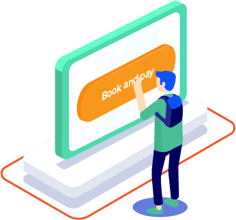 OAG data has long been at the heart of Dohop's innovative solutions and can seamlessly integrate with its evolving technology.
This partnership has enabled Dohop to evolve its tech-driven product development , complimenting its interline and connections solution with an intermodal model designed to decrease cost and complexity for the selling carrier, whilst offering passengers a sustainable travel option. Airlines selling intermodal today using a traditional process, will usually have to file fares for the rail leg, on their own airline code, and that creates a lot of complexity and cost.
"Without complete flight schedules data, we wouldn't have been able to build our index of connecting flights, which is what lies at the foundation of our growing and connected network of more than 50 airline partnerships."
OAG has the most flexible frequency delivery capability in the market. Its fast and easy to use data solutions and APIs ensure flexible integration and enable technology providers to manage and control their own supply of air travel data – which maximizes efficiency, saves money and creates an unrivalled competitive advantage. OAG's schedules and flight status data solutions have become the number one choice for technology providers, travel management companies and innovators.