Luton, 7th September 2016: As demand for OAG's aviation intelligence solutions continues to grow worldwide, the company has named Mark Clarkson as its new Executive Vice President (EVP) of Product Management. The appointment strengthens OAG's executive team and positions the company to drive more product innovation and customer value throughout the aviation industry.
With over 15 years of consulting and development experience across the airline, airport and travel markets – including the last three years leading OAG's commercial development efforts in Asia Pacific – Clarkson takes over leadership of OAG's flagship Schedules and Analytics product portfolios.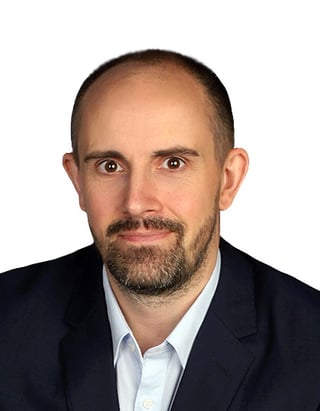 "The global travel industry continues to evolve rapidly, putting aviation professionals under immense pressure to make timely and strategically smart decisions for their passengers and business," said Mike Benjamin, COO at OAG. "Mark will play a pivotal role in shaping and improving the next generation of our products and services – ensuring that all our customers have the intelligence, data and capabilities they need to make informed decisions and thrive in today's connected travel economy."

"It's an incredibly exciting time at OAG and I'm thrilled to have the opportunity to continue working alongside some of the best and brightest in the industry," said Clarkson, who will be relocating from OAG's Singapore office to Luton. "There's a tremendous amount of untapped growth and revenue channels across the market. My mandate is to ensure our customer have the technology and intelligence they need to uncover and take advantage of those opportunities."
Before joining OAG in 2012, Clarkson spent five years as vice president at consultancy firm Airport Strategy & Marketing (ASM), where he was responsible for delivering client projects including new route development and network strategies, and six years in the airport and aviation division of the Peels Airports Group. For more information, visit www.OAG.com.
- Ends -
For further press information:
Trudi Beggs / Sam Murray
80:20 Communications
T: +44 (0)20 7664 6310
E: tbeggs@8020comms.com / smurray@8020comms.com
About OAG – Connecting the World of Travel
OAG is an air travel intelligence company that provides accurate, timely and actionable digital information and applications to the world's airlines, airports, government agencies and travel-related service companies who have to comprehend, with clarity and precision, how the world moves in order to advance their businesses with confidence. OAG has the world's largest network of air travel data and an unrivalled ability to aggregate complex data sets from multiple sources and stages of the travel continuum. It delivers real-time insights, compelling visualizations, powerful applications and analytics for customers worldwide.
OAG has a definitive schedules database of more than 900 airlines, including 115 low-cost carriers and more than 4,000 airports. With the most extensive real-time flight status database in the market, the OAG flightview database delivers 25 million flight status updates daily, and processes more than 1.4 million requests.