Travel continues to navigate Covid-19, severe winter weather and more supply chain bottlenecks. However, the sector is evolving as challenges present opportunities for innovation, growth and resiliency.

Here are five headlines from January to showcase how technology is solving for the constant disruption in the aviation and travel sphere today:
The Federal Aviation Association (FAA) and major US airlines were set to divert or cancel flights due to AT&T and Verizon's pending 5G wireless rollout. The concern being that the 5G radio frequencies would interfere with aircrafts' radio altimeters and pose significant safety concerns, especially when flying in low visibility.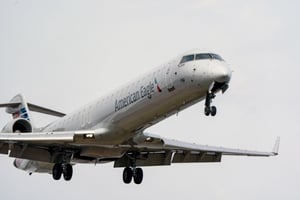 After weeks of looming flight delays and cancellations, the aviation industry and wireless giants came to a temporary agreement that spared the situation from escalating any further. However, the issue that still stands is the fear that 5G's radio frequencies could cause critical aircraft technologies to malfunction.
In the meantime, AT&T and Verizon will create buffer zones around US airports to limit the 5G capabilities – but that's only a temporary solution. For the next six months, the FAA will need to confirm the severity of the 5G threat and devise a plan according to their discoveries. If the conclusion is still unclear, the travel sector could find itself right back where it started, with a pending disaster on the horizon.
The conversation around digital health passports has only accelerated with the rise in Omicron cases. Affinidi, a Singapore-based technology company, is already working with airlines like Etihad Airways for a more accurate and efficient way to prove that passengers have undergone the testing and vaccinations needed for air travel.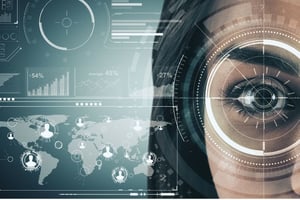 However, Affinidi's vision goes far beyond just sharing health data. Affindi plans to leverage digital and verifiable credentials to reimagine the future of travel. The idea is that a passenger's passport, travel identity, itinerary and other metrics (say biometrics) all exist in digital form. So, when traveling through La Guardia, security can scan one's face and know their name, where they are from, where they're traveling and any relevant information like vaccine status.
Aside from the efficiency of this technology, it also solves for another hot button topic in today's market – passenger personalization. Data is the key to creating an experience that adheres to the preferences of each individual traveler. With technology like this, passengers could also input their needs, wants and past experiences to create an itinerary that is personalized to them.
Affinidi can make this vision a reality. All it will take is collaboration and free-flowing accurate data between airlines, airports and technology providers.
According to SITA's recent survey, 100% of carriers are investing in cybersecurity initiatives in the next three years. Along with the rest of the world, the aviation industry rapidly evolved its technology and digital services during the pandemic. From the cloud to facial recognition, the benefits stemming from these advancements are countless. However, increased efficiency and accuracy can come with a cost as it creates more avenues for cyberattacks.
Luckily, the travel sector has many options to reap the benefits of technology while simultaneously protecting themselves from cyberattacks. Just as other technology continues to advance so does security tech. With the right investment, airlines, airports and other industry stakeholders can eliminate risks by upgrading legacy systems, increasing awareness and implementing a system that protects them against cyber threats.
The threat of climate change isn't going anywhere. The travel sector's only solution is to rethink the way passengers travel. Los Angeles based Universal Hydrogen invented its product to do just that by creating a sustainable way to power aircraft.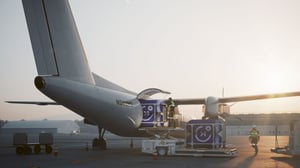 It's no secret the aviation industry accounts for a significant portion of global carbon emissions. The company's vision is to reduce – and hopefully eliminate – carbon usage by powering electric aircraft through its modular capsule technology solution for hydrogen transportation.
Currently Universal Hydrogen is working with Connect Airlines to help the carrier become the first zero-emission US based airline. A carbon-free future may be on the horizon thanks to businesses making a commitment to reimagining how the air travel community operates.
Continued labor shortages pose grave challenges to industries everywhere and the travel sector is no exception. Airlines and airports are struggling to attract, hire and retain skilled talent. So how do these businesses solve this issue? The answer lies in technology.
Aside from the detrimental impact of Covid-19, it did force organizations to undergo digital transformations. When it comes to innovation in the aviation industry, the sky is (literally) the limit. With new investments in artificial intelligence, accessibility to millions of insightful data points, and more, it's an exciting time for folks to join the travel sector. Organizations, whether an airport or an airline, can leverage this to their advantage by highlighting that it makes jobs easier, it eliminates work and it gives employees more time to focus on strategic value-add tasks as opposed to tedious, manual processes.
Another area for the industry to attract top talent is through sustainable initiatives. Not only do individuals want to work for businesses with concrete plans for bettering our planet, but it also opens up positions within the aviation market to focus on bringing these initiatives to life.
Finally, as digital analytics become front and center, it will be easier for airlines and airports to attract younger talent who are more tech-savvy. And on the flip side, having younger generations on board to help older employees adapt can be a significant tool in retaining workers as well.
The future of travel is exciting. Key stakeholders have the tools they need to hire and retain skilled talent, it's all about using it in the most advantageous way to help their business, employees and bottom line.
---
Recommended: